Well in this day and age of crappy robomusic, "sampling" other peoples music and making it "your own", talking over background music (rapping I guess it's called
), and "artists" not even singing live for their fans after you've paid your hard earned money to see them, I thought it was funny that something as important as singing for the President of the Free World, today's mainstream beloved "stars", in this case Beyonce Knowles, won't even sing it from her own throat, while a cheesy Elvis Presley impersonator (albeit a pretty good one I think, since I'm not much of an Elvis fan and he's way before my time) found singing in front of David Letterman important enough to actually SING. And lets be honest.....the David Letterman show is nowhere near is important as the Presidential Inauguration, as the scale of important audience members goes.
I think this proves that weve all been forced to listen to
ty music long enough! It's time to finally bring REAL singers and bands back to the mainstream! If you agree, LIKE and SHARE this picture!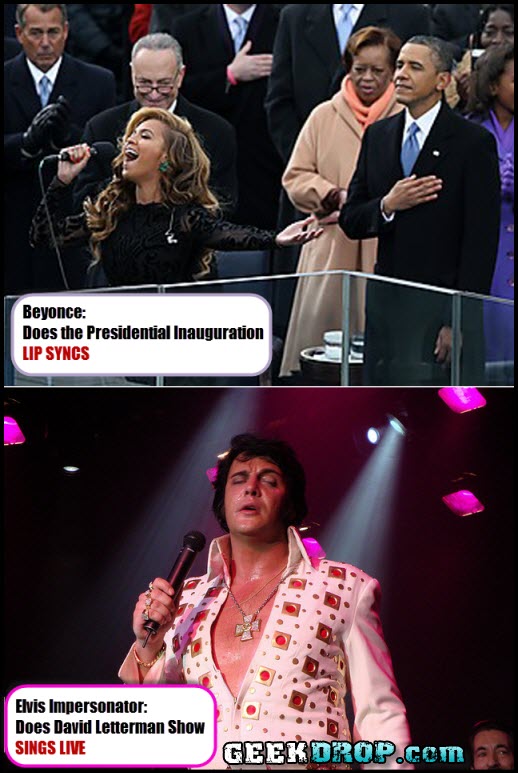 ---
Read More ...
---