If your familiar with torrent sites you know that they work with the use of a Bit-torrent. Programs - music - apps - movies and so much more are downloaded into a bit-torrent to which you then seed back to the torrent site for others to download. Alot of folks don't like having to seed or they might find that they are locked out of using a bit-torrent by their ISP, Firewall or blocked by their VPN. Well a upcoming torrent site called KickAssTorrents.com that has a new feature where you can directly download the torrent like you would on file sharing sites like rapidshare.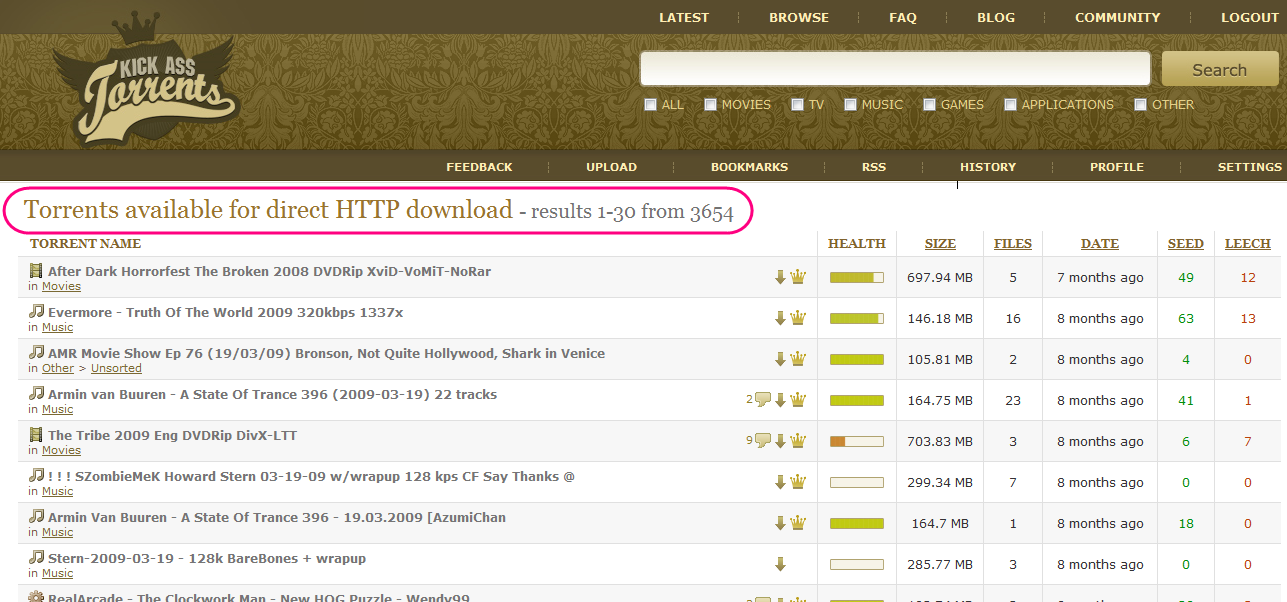 Currently the direct download is in Beta and available for anyone to use.
According to Torrentfreak "in the future the download speed and number of simultaneous downloads will be limited for free users. Those who want to use it more than occasionally will have the option to sign up for a premium account without restrictions." For that reason you might want to register now for kickAssTorrent.com since its free and open registration.
---
DISCLAIMER: Are Torrents legal? If the item is copyrighted then no it is not legal to download it. Some sites will tell you that you can as long as you are downloading it as a back up and you own the original. I am not going to tell you that you can or can not download what ever you want to (pirate) however you need to know and understand the laws and the risks. Because of the legality of this thread DO NOT ask questions regarding a torrent that is copyrighted. No asking how to crack a file or how to get serial numbers to register them. Please keep this thread legal - any illegal type of posts will be removed. If you are not sure on whether or not you can ask the question simply PM myself, another moderator or the site admin (Stardogg) your question and we will let you know if it is ok to ask. What you download is your own responsibility to know and understand the laws for your area.