Not really, but one can dream, right?
Where the $%#* is my package?!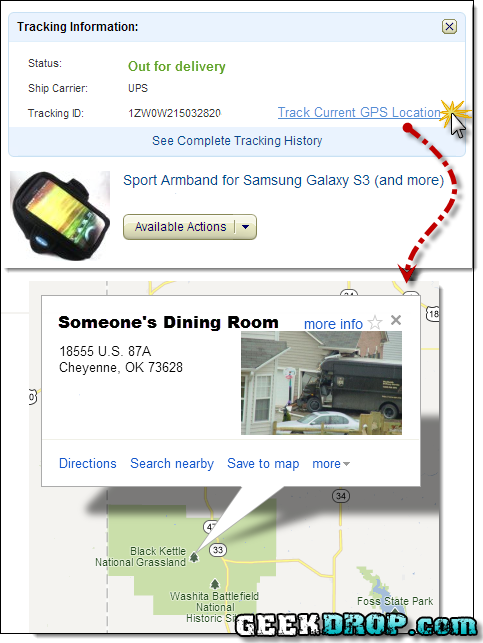 In this day and age a teeny tiny GPS chip added to each UPS / FEDEX / USPS carrier with the information to it sent along with your usual tracking info so that you can always see exactly where the carrier's vehicle is at all times by just looking on your tracking page, isn't hard to do or much to ask. It would help millions in numerous ways; one example, it would let you leave the dang house to run to the store if you need to but you're stuck waiting at home or work on a package that needs a signature. It would also stop leaving you "wondering where the eff you package is" all day like you usually do. Definitely beats the simple, vague "out for delivery" at 7am message that you get, while it's 4pm and you haven't seen hide nor hair of the delivery truck!
It could even be taken a step further as technology progresses and GPS chips become cheaper to make where they could be made dispensable and taped right onto your package so you don't have to track the actual vehicle, but the package itself. Each one having it's own unique id, and even made to no longer work once it's been marked as delivered by the carrier or recipient. May also help with "missing" or stolen packages.
C'mon guys, live in the now!
p.s. IF this ever does turn into a reality you can say that you first saw this brilliant
here.
And a nice stipend passed my way would be mucho appreciado!
p.p.s If you agree, lets make this idea viral! Be sure to share this post on Facebook, Twitter, StumbleUpon, Reddit, email, everywhere, until they HAVE to cave in and do it!
---
Read More ...
---