Have you ever wanted a certain ebook and couldn't find it? Well its basically all in the way you search. First go to Google then in the search put this:

intitle:index.of chm|pdf <book name here>
OK say I wanted to find the book "New Moon" well I would search intitle:index.of chm|pdf New Moon and it would give me this: CLICKY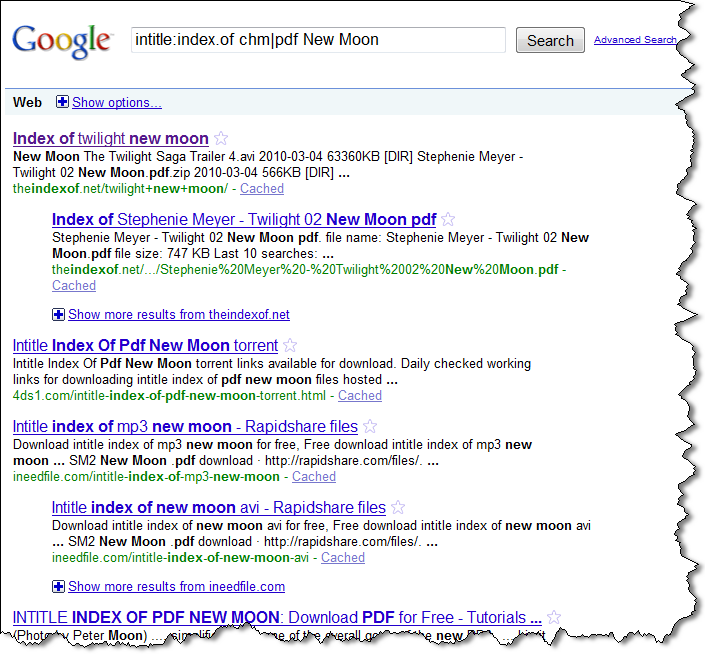 From there you can then check it out. Just click on a link and see, here is the first one:
Now if you should download anything you need to make sure you know the laws for your area and if it's copy written. This is just a example to check it out. If you should download anything then make sure you scan it with your anti-virus PRIOR to opening (right click on it with your mouse and choose to scan it).

NOTE: The book New Moon is copy written so downloading it is not legal, it was only an example
---
Read More ...
---