Ok so its officially Memorial Day weekend and I know alot are making their plans. Generally the plans include being outside. I was watching the news and they were talking about sunscreen. I think alot of you know my stance on sunscreen - love it and feel its a must. Well they went on to say that only 40% of the kids when going out all day (like to a park, beach, BBQ) ever get sunscreen put on them. OK wait - only 40%
not good.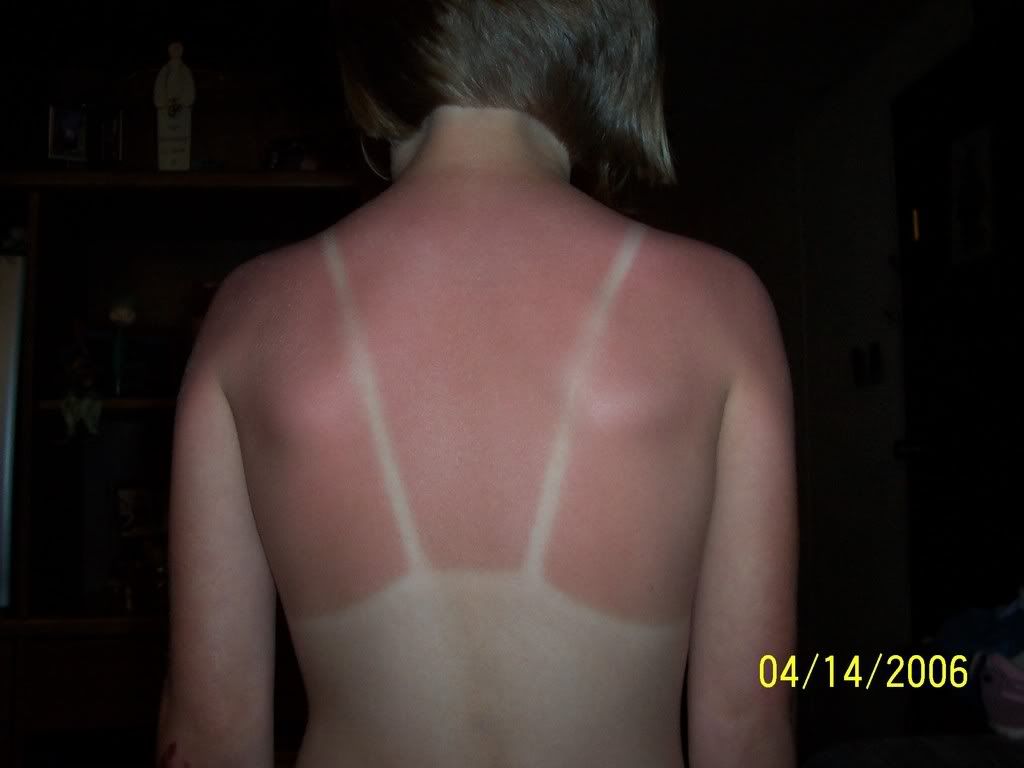 Why is it so important to load the sunscreen on kids? Well the most damage that you can do to your skin is when your a child. Yes sunburns are bad but later in life (like 20 yrs later) they can result in skin cancer. Besides nothing is worse then a sunburn child so take the few seconds to put on the sun screen. Trust me I know - this is coming from a girl who has had skin cancer 7 times already. I now daily apply sunscreen and it is very much apart of my getting ready in the morning routine. Many moisturizers contain sunscreen and do not go on heavy ( I use one that is that way). Here are some Facts About Sunscreens
Plus did you know a dad was once Jailed for not putting on sunscreen on his kids? Yep you read it here:
So I'm currious what type of sunscreen or sun protection do you use (for you and your kids - if you have one)?