Check it out! Premie member swho are able to view and edit thier GeekDrop profiles are also able to add thier Myspace Mood Widget to it for other members to see! And here's how:
Login to your Myspace account, and visit your Status and Mood page.
Then follow the steps in the screenshots below ...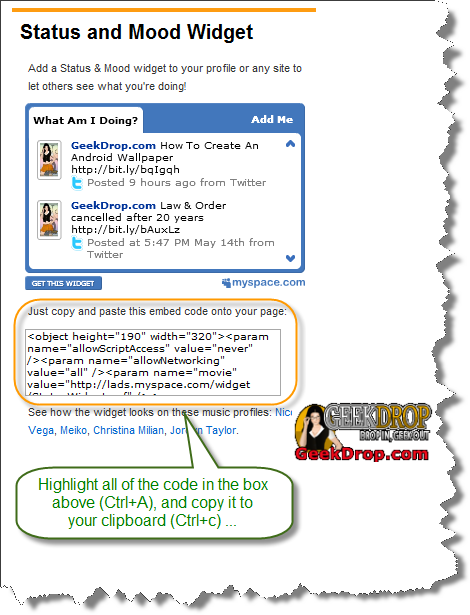 Next, go to your GeekDrop Profile ...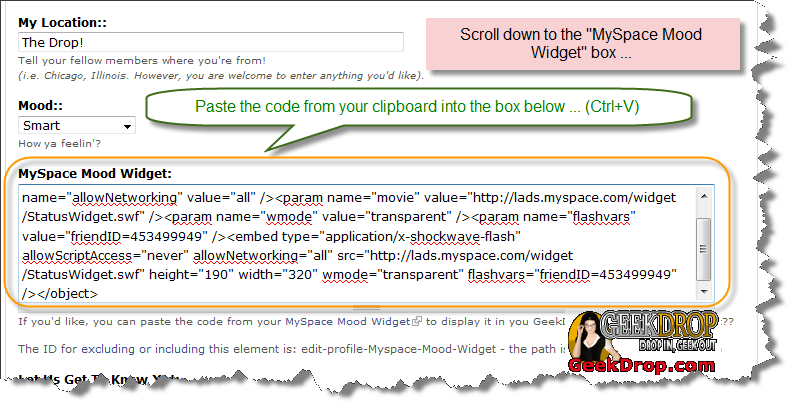 Click the "Submit" button once you've pasted in the code ...
All done! Now whenever any one visits your GeekDrop profile, they'll see your up to the minute MySpace Statuses and Mood!
---
Read More ...
---