Bubba's paw is infected again. It seems to randomly come and go, and when it comes .. it STINKS
. Anything he touches with that paw stinks like it too. He's constantly licking at it, and it'll sometimes get to the point where he'll even start limping on it when he walks, and when he sits he'll hold it off the ground. I've snapped a few pix of it for reference; you can see it's around the top of his main paw pad, and the top of the pad is also a bit red (and possibly even a little swollen). Looks like it's too far down to be an overly-long claw. Not sure why or where he keeps getting this ... anyone have any tips to patch him all up? (Other than "take him to the vet", that's next on the agenda if home treatment doesn't help soon).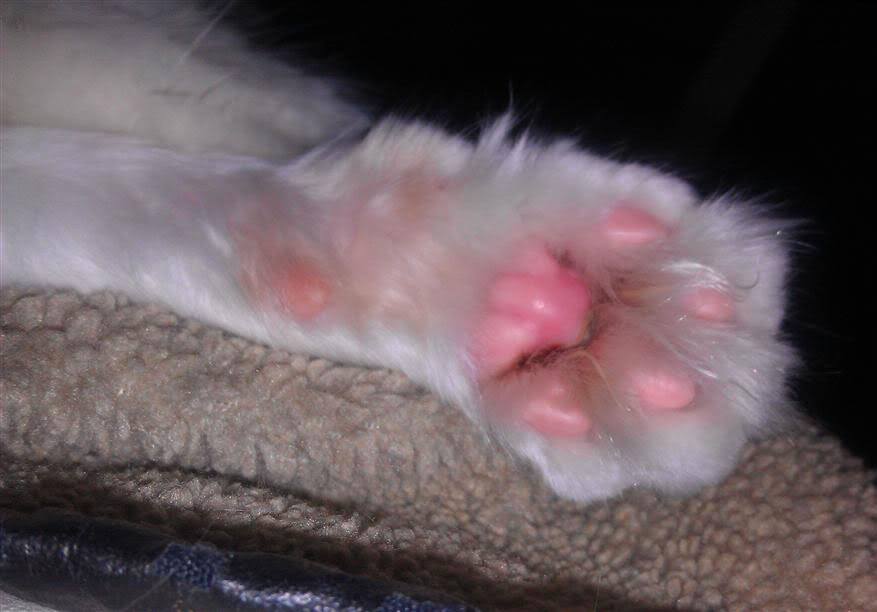 Apparently, I've annoyed him by breaking out the camera for these pix ...
... especially when I used the flash on the camera for a better shot ....
---
Read More ...
---