If you're typing a letter in Word or let's say even a resume but you don't want to use the same word over and over, you can easily choose a synonym by doing the following, in this case the word I want to change for a similar meaning is "cell".
Right click on the word you want to replace with a synonym, and the following menus will pop up.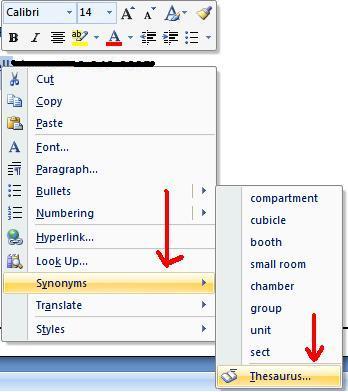 To the right of your screen you will see the different options for the word you choose.

Now hover over the word you want to use and you will see the following drop down menu, just hit "Insert" and you're all done ! :grin:

NOTE: This also works in MS Powerpoint.
---
Read More ...
---